LISA PRESSMAN and JEFF HIRST:
Focusing on Creativity, Exploration and Conversations
Lisa Pressman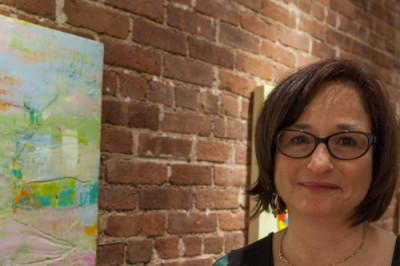 Jeff Hirst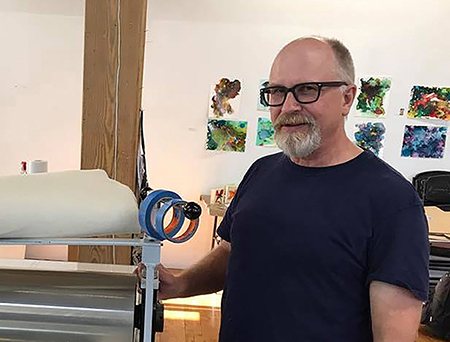 LISA PRESSMAN and JEFF HIRST:
Creativity, Exploration and Conversations Focusing on exploration, creativity, and challenges
JULY 26-29, 2018 10-4 pm
Hirst Printmaking Studio
Chicago, IL
Cost: $795 plus $45 material fee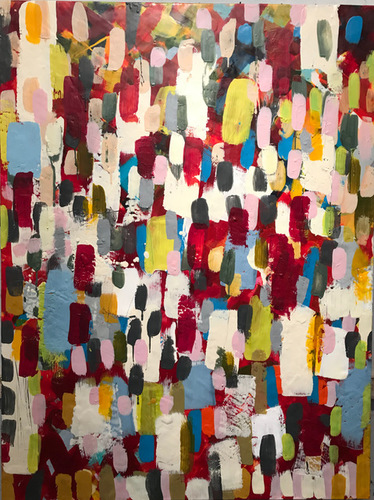 Pressman, Strokes, encaustic, 48 x 36, 2017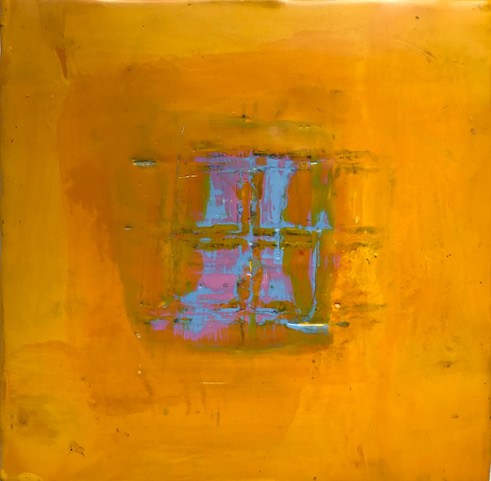 Pressman, Portal 10, encaustic, 8 x 8, 2017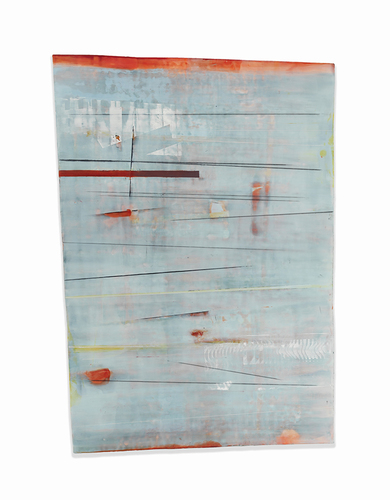 Hirst, Aqua, Encaustic and Oil on shaped panel, 59 x 43, 2017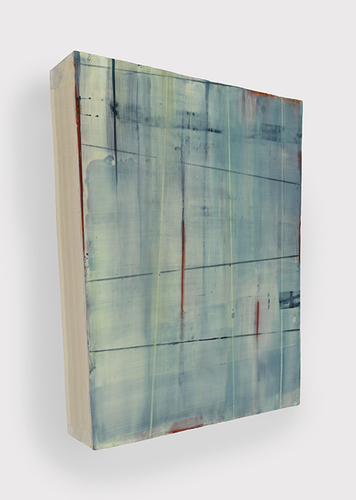 Hirst, Alterations, encaustic and oil on shaped panel, 26 x 28 x 3, 2017
Creativity, Exploration and Conversations Focusing on exploration, creativity, and challenges
Pressman and Hirst will lead this 4-day advanced painting intensive that focuses on each individual participant's work and where they are currently at as an artist. The workshop is designed to expand your unique aesthetic vision through creative exercises, group conversations and individual direction and support. Available media will be oil, cold wax, drawing materials, encaustic and printmaking processes as both instructors are well versed in multiple mediums. Invigorating brainstorming sessions will provide the opportunity to strengthen you creative intention. Individual student work and websites will be reviewed and professional practices discussed that help each artist further their professional appearance in the art world.
Lisa Pressman, American abstract painter, was born in Elizabeth, New Jersey in 1958. She earned her BA in Art from Douglass College, Rutgers University and her MFA from Bard College. Her work focuses on a visual synthesis of stored and personal memory.
Lisa's paintings have been featured in solo and group exhibitions in museums and galleries throughout the USA and internationally including The Hunderton Art Museum, Clinton, NJ, Butters Gallery, Portland, OR, Susan Eley Fine Arts, NY, NY, Causey Contemporary, NY, NY, The Curator Gallery, NY, NY, Rosenfeld Gallery, Philadelphia, PA, Therese A. Maloney Art Gallery, College of Saint Elizabeth, Morristown, NJ, Pallazo Dell'Annunziata, Matera, Italy and R&F Gallery, Kingston, NY.
Lisa is a core instructor for R&F Handmade Paints in Kingston, NY and a workshop instructor for Gamblin Artists Colors. She is an annual presenter and instructor at the International Encaustic Conference in Provincetown, MA and teaches workshops in both encaustic and oil and cold wax mediums throughout the U.S.
Lisa currently lives and works in West Orange, New Jersey.
Jeffrey Hirst has exhibited his work throughout the United States since the 1987. His work has been showcased at national and international venues including the Minneapolis Institute of Art; The Holter Museum, Helena, Montana; McLean Project for the Art, McLean, VA; Addington Gallery, Chicago, IL; McKinney Contemporary, Dallas, TX and Palazzo Dell' Annunziata, Matera, Italy.
He has been a visiting artist at universities around the United States conducting encaustic and printmaking workshops and has taught encaustic classes at Arrowmont School for the Arts in TN, Center for Contemporary Printmaking in CT, Cullowhee Mountain Arts in NC, and Truro Center for the Arts in MA. Hirst also is the owner of Hirst Printmaking, a Printmaking shop specializing in Intaglio, Screenprinting, and Experimental Approaches towards combining printmaking and encaustic.
Hirst received his MFA from Louisiana State University and BFA from the University of Minnesota. He is a recipient of a 2009 Minnesota State Arts Board grant and a fellowship residency to the Ballinglen Arts Foundation in Ireland. His work is in numerous public and private collections.
Jeff lives and works in Chicago.
There are 3 ways to register:

1) call Jeff at 612-414-3030 and register over the phone.

2) register using Paypal and use the account: jeff@jeffreyhirst.com

3) send a check to the studio with the workshop listed in the memo.

The checks are made out to Jeff Hirst.
Please send to:
Jeff Hirst
1200 W. 35th Street 3A3120 mailbox 150
Chicago, IL 60609

ACCOMMODATIONS NEAR HIRST PRINTMAKING

CLUB QUARTERS-Central Loop
111 West Adams Street
Chicago, IL 60603
reservations 844-236-1341
Club Quarters has great rates and is located across the street from the Art Institute of Chicago.

OHIO HOUSE
600 North LaSalle Street
Chicago, IL 60654
reservations 312-943-6000
The Ohio House has free parking at great rates.

Airbnb
Chicago is full of great neighborhoods!
What neighborhoods to stary in:
Pilsen, South Loop, Loop, Old Town, Wicker Park, Ukrainian Village, Logan Square

CTA: You don't need a car to get around the city as the mass transit is excellent. You can take the CTA "L" and get close to the studio.
How to get to Hirst Studio: Take the Blue Line to UIC stop and then take a number 8 bus to 35th and S. Halsted. The studio is 5 blocks west on 35th street from 35th and S. Halsted.

Ridesharing services are easy to use in the city.
It's easy to get and Lyft or an Uber to and from the studio.