SUSAN STOVER:

PATTERN and REPETITION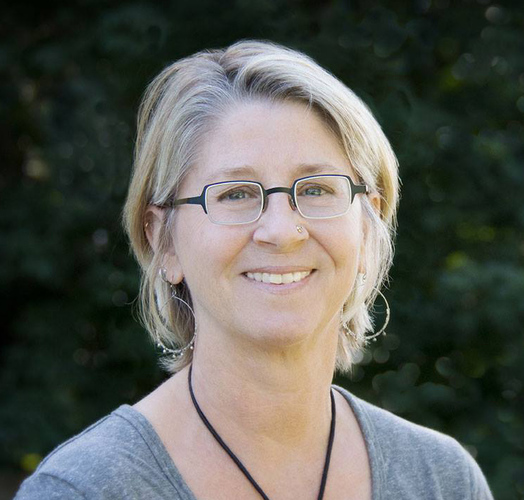 Susan Stover
SUSAN STOVER:

PATTERN and REPETITION
MAY 18-20, 2018 10-4 pm
Hirst Printmaking Studio
Chicago, IL
Cost:
$600 plus a $25 material fee
Pattern and Repetition: Fabric and Wax
Pattern and repetition are an integral part of our everyday lives. Visually we find it in nature, textiles, architecture, and objects in our environments. Physically we use it in rituals, ceremonies, and meditations. Audibly we hear it in music, mantras, and machinery. Using encaustic in combination with surface design and mark-making techniques on fabric, this workshop will explore pattern and repetition in art. Students will explore their own interest in this topic and encouraged to develop personal images, motifs and marks. This class is intended for those with working experience of encaustic at an intermediate or advanced level. Instruction will be given on silk painting, sun printing, batik, stamping wax, tjanting tools, layering, and stenciling to create patterns and unique marks on silk and how to incorporate it into encaustic. Students will create a series of repeated images on small panels and individual pieces that address their interests and ideas. Discussions and examples will include uses of pattern and repetition conceptually as well as compositionally.
Susan Stover received a MFA from California College of Art in Oakland, CA and a BFA from Miami University in Oxford, Ohio with both degrees concentrating in a combination of textiles and painting. She often employs traditional textile processes on fabric with encaustic as pattern and repetition are an integral part of her work visually as well as conceptually. Susan has taught at many venues nationally and internationally. Stover's works is represented by Carrie Haddard in Hudson , NY, Jen Tough Gallery, Vallejo, CA, and Conrad Wilde in Tuscon, AZ.
Susan lives and works in Santa Rosa, CA.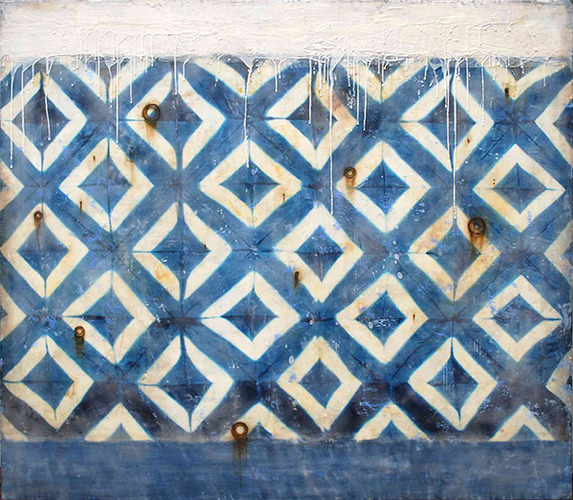 Stover, Where is My Alligiance, encaustic, indigo dyed fabric,mixed media on panel, 47 x 54, 2015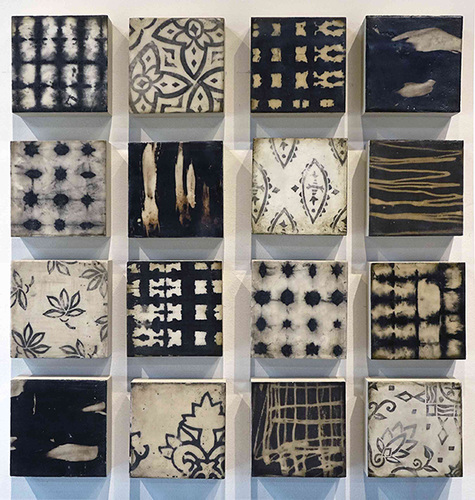 Stover, Pattern Play
There are 3 ways to register:

1) call Jeff at 612-414-3030 and register over the phone.

2) register using Paypal and use the account: jeff@jeffreyhirst.com

3) send a check to the studio with the workshop listed in the memo.

The checks are made out to Jeff Hirst.
Please send to:
Jeff Hirst
1200 W. 35th Street 3A3120 mailbox 150
Chicago, IL 60609

ACCOMMODATIONS NEAR HIRST PRINTMAKING

CLUB QUARTERS-Central Loop
111 West Adams Street
Chicago, IL 60603
reservations 844-236-1341
Club Quarters has great rates and is located across the street from the Art Institute of Chicago.

OHIO HOUSE
600 North LaSalle Street
Chicago, IL 60654
reservations 312-943-6000
The Ohio House has free parking at great rates.

Airbnb
Chicago is full of great neighborhoods!
What neighborhoods to stary in:
Pilsen, South Loop, Loop, Old Town, Wicker Park, Ukrainian Village, Logan Square

CTA: You don't need a car to get around the city as the mass transit is excellent. You can take the CTA "L" and get close to the studio.
How to get to Hirst Studio: Take the Blue Line to UIC stop and then take a number 8 bus to 35th and S. Halsted. The studio is 5 blocks west on 35th street from 35th and S. Halsted.

Ridesharing services are easy to use in the city.
It's easy to get and Lyft or an Uber to and from the studio.